Welcome to SEO Kuwait Blog!
Aleksandra Darwazeh
July 10, 2021
Here, you will find everything you need to know about Search Engine Optimization.
A complicated discipline simply explained.
Let us start with the basics. In our first blog, we're going to define what is meant by SEO.
SEO is an acronym that stands for search engine optimization. As the name suggests,SEO is the process of optimizing your website for search engines to rank it higher in search results. But What is 'optimizing' exactly? And how does it work?
Understanding SEO starts with understanding how search engines work. Their function is to answer a user's query by displaying the most suitable information. That is, a search engine provides an online user with the exact information they're looking for at the exact time they're requesting it. So, the websites that meet the "exact information criterion" will be the most successful, in other words, closer to the top of the first results page. Hence, 'optimizing' means helping your website to get selected by a search engine as the best answer for a query.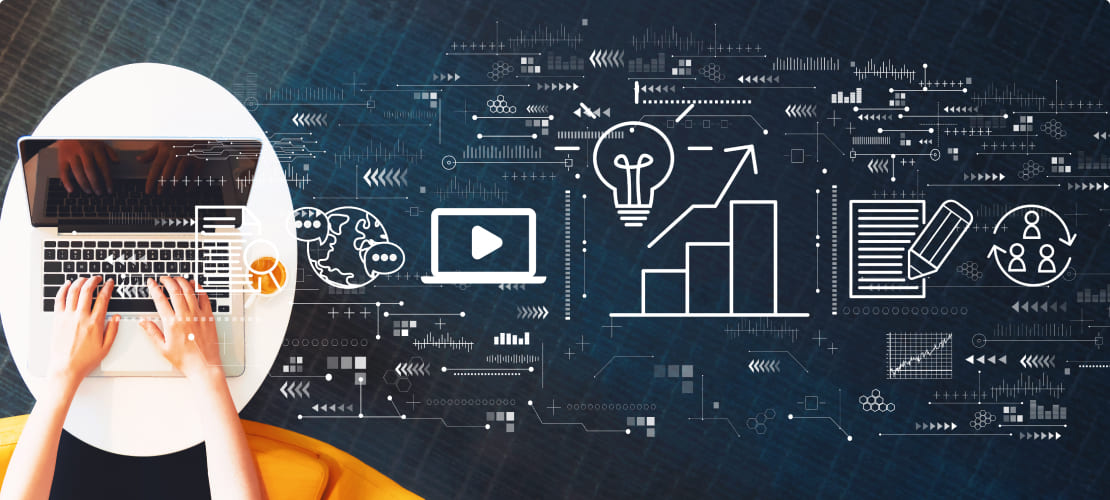 Search Engines and Website Optimization
How does it work? A search engine sends bots (aka search crawlers) to analyze the content and the code of the pages on your website (aka crawling). Then, a search engine adds your website to its database (aka indexing) to later display it in search results upon request. Of course, this process is not automatic. Your website needs to instruct a search engine to do crawling and indexing. This is in your best interest if you want to get found. And this is a domain of search engine optimization.
SEO helps crawlers and search engine algorithms to gain access to and formulaic understanding of your web pages and thus recommend your website as the best answer to a user's question. This way, SEO connects you with your online audience and instills confidence that your content is what they were looking for. As long as your content is searchable, it can always be optimized to make you the best answer. SEO will make sure that search engines can access your content, that they know what it's about, that online users reference it as such – all of which results in high ranking.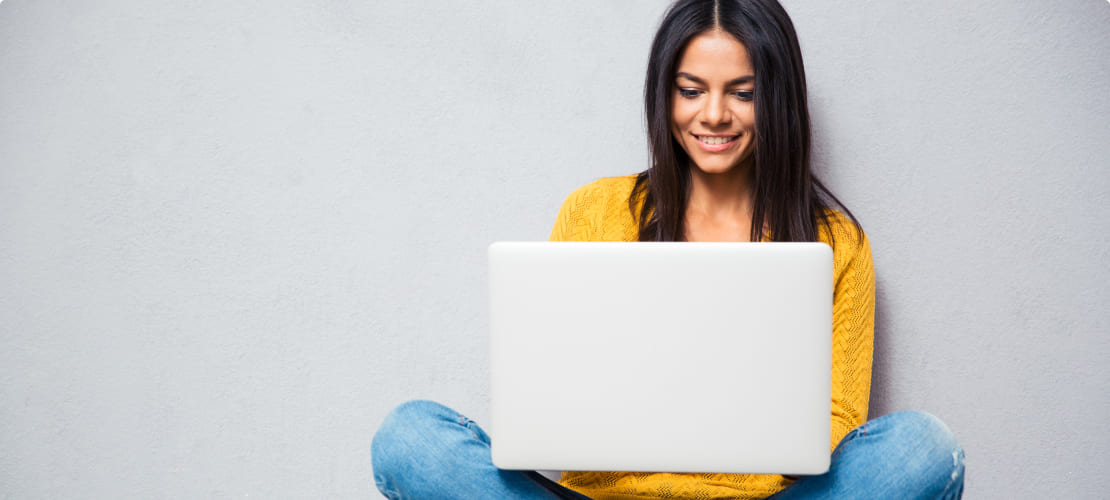 SEO is fundamentally about creating a website that can be understood by search engines, that is, about catering to a search engine algorithm. For example, Google's algorithm picks up more than 200 signals and 10,000 sub-signals. This is not to say that all of these factors are equally important. But a number of them are essential and demand professional attention.
The way a search engine algorithm is served changes every year. Nowadays, it has grown to be served by way of the user more than any other way. With search becoming increasingly personalized, SEO professionals are finding themselves optimizing for a customer persona alongside search engines. After all, the purpose of SEO is for your website to get found by your target audience.
User-centric Approach to Search Engine Optimization
So now, when it comes to optimization, you should be thinking user first. That's why Adam Heitzman, a Managing Partner at Higher Visibility, defines search engine optimization as search experience optimization. Understanding your ideal customer, what and how they search, as well as identifying relevant behavioural patterns, is part of SEO efforts. SEO professionals' work has evolved to include website improvement and user experience enhancement, which, when implemented, earns rewards for a website because search engines love and promote those who put the user at the center of their SEO strategy.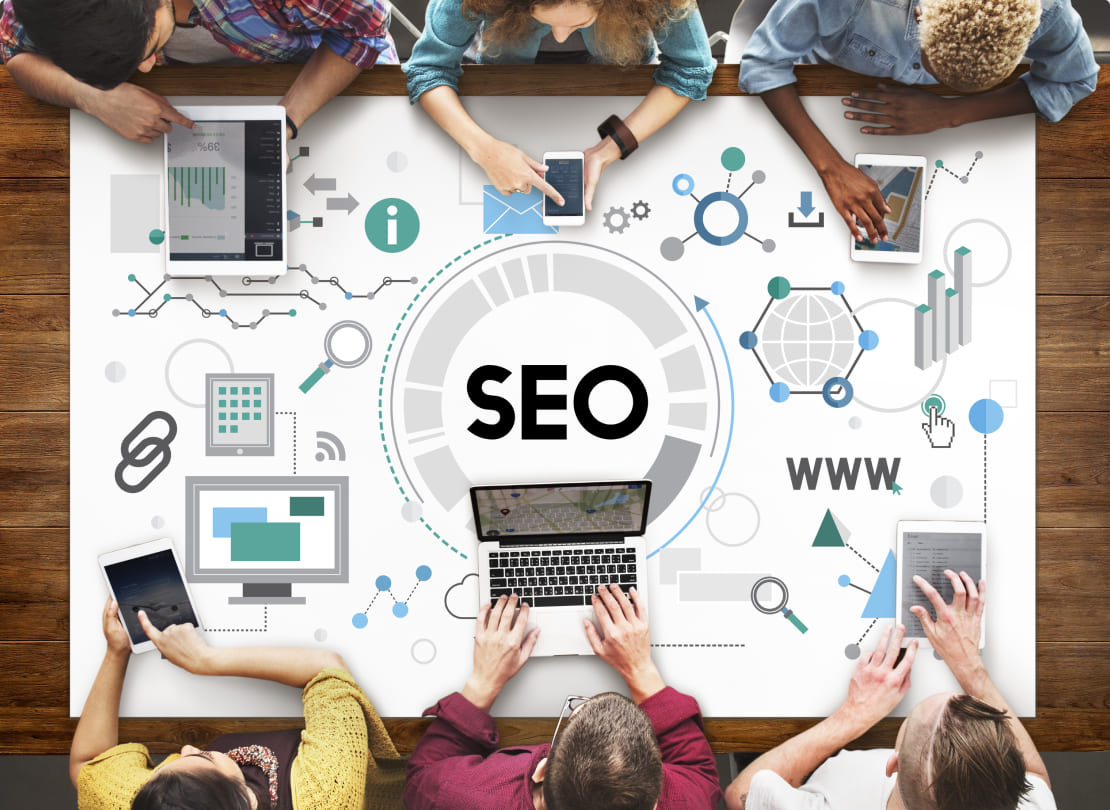 Successful SEO makes your website appealing to both users and search engines through a combination of technical knowledge and marketing expertise. If you aim to appear in prominent positions in the organic (aka unpaid) results of search engines, take a user-centric approach, and the algorithm will promote your website. The user-centric approach answers the following questions:
WHO is searching (target audience)?
WHERE (location or platform) and HOW (method and device) is the user searching?
WHEN is the user searching?
WHY (meaning and context) is the user searching and how to best satisfy their query (content and medium)?
WHAT would be the optimal user experience that meets or exceeds user expectations?
How to receive user FEEDBACK through search engine results page (SERP) – engagement, social media, or link-based methods?
The answers to these questions are a good starting point for understanding user behaviour and creating a great website experience that will address most, if not all, SEO issues. Thanks to artificial intelligence, today search engine algorithms are closer to imitating a human understanding of query intent than ever before. Therefore, the focus of SEO needs to be skewed towards users with an emphasis on quality, relevance, and engagement.
Types of Search Engine Optimization
Because the process of search optimization has grown to become user-biased, SEO is now a cross-functional organic marketing activity that encompasses web development, content (both on- and off-the-website), and strategy to drive qualified traffic from search engines.

The aspect of SEO that deals with website development is called technical SEO. Technical SEO ensures that search engines don't have any technical limitations with crawling, indexing, and content interpretation. Its main goal is to optimize the website's infrastructure. Technical SEO includes things like specifying the preferred domain, creating an XML sitemap, using HTTPS, optimizing Robots.txt file and website URL, checking mobile responsiveness and website loading speed, etc. Without attending to these technical details, likely, all your SEO efforts won't generate the expected results.
On-page SEO (aka on-site SEO) is the aspect of optimization concerned with the (written) content of a webpage. It helps your content speak the language of a search engine when, during the indexing process, a search engine algorithm associates it with specific search terms and keywords typed by the users. It's the on-page elements that send signals to search engines as to which keywords you want your pages to rank for. The ultimate goal of on-page SEO is to help search engine crawlers understand the meaning and context of your pages. On-page SEO practices include optimizing page titles, meta descriptions, and headings, building external and internal links, publishing high-quality content and formatting, optimizing multimedia elements, etc. On-page SEO is the process you have the most control of. The better you optimize the content of your web pages, the more organic exposure they are likely to get.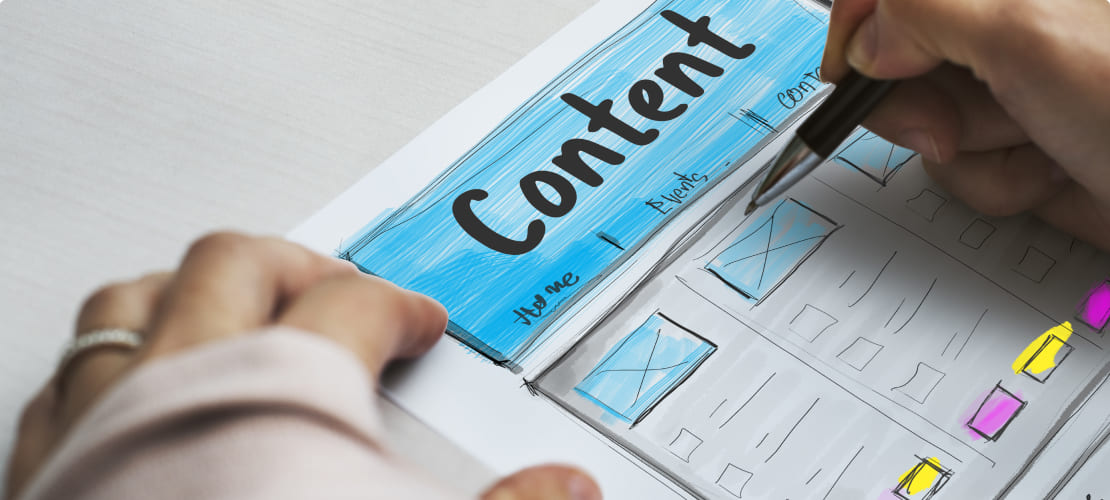 Off-page SEO refers to various sorts of promotional activities outside the boundaries of your website to rank it higher in search results. A website of high quality and reputation is more likely to get references (backlinks) from other websites, brand mentions, reviews, and shares on social media. These are the most popular off-page techniques. Off-page SEO signals sent out by your website are a very good indication of how your website is perceived by the online community. Convincing search engine algorithms that your website is useful and trustworthy with the right off-page SEO signals is the aim of a well-thought-out off-page SEO strategy. If achieved, successful promotion of your website on the Internet gives search engines the 'green light' to rank your website higher on their results pages and return it as the best answer to the user's query.
For the best possible outcome, all three types of SEO have to work together:
to architect the structure of your website and content for both search bots and users
to create a great user experience as it relates to website speed, engagement, and device used (mobile responsiveness)
to promote your website by extending outreach through mentions, reviews, and backlinks
When these lines of action are combined and well-executed, search engine optimization results in greater organic exposure and traffic to your website.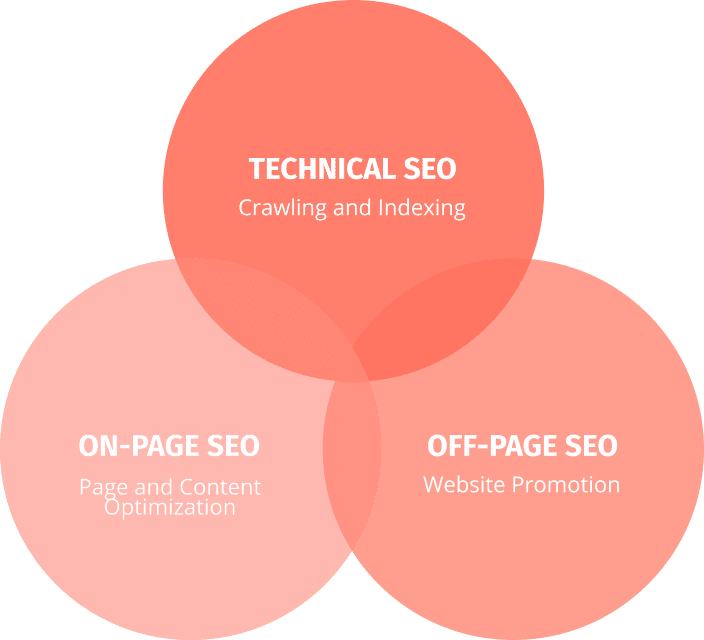 Search Engine Optimization in the Changing Search Landscape
Balancing the three-fold SEO strategy is all about making the right choices based on loads of SEO data, the latest search engine trends, your business goals, and common sense. Sounds simple, but it's not. Especially when user journey happens across different platforms and devices, which is positively expanding the definition of what search is.

Search is the channel that people utilize to begin their exploration of goods, services, and information. It used to happen just through search engines. Nowadays, it also happens on social platforms and inside websites. SEO has become much more integrated with, and thus dependent on, other digital marketing channels. Along with search engines, a modern SEO can apply to a variety of platforms, from voice search to online shopping and local businesses. New entrants like Siri, Facebook, LinkedIn, or specialist search engines like Booking.com will keep SEO experts on their toes for years to come. That's a result of the changing search landscape vs. SEO itself.
SEO helps your website to be easily found across the entire Internet. It doesn't just focus on rankings in search results. It's making your company, services, and products accessible to your target audience through rigorous study of their needs and your content. Since most marketing is now digital, SEO is very often employed to optimize multiple aspects of a business's web presence because SEO is a lead organic traffic driver that significantly contributes to the end business goals.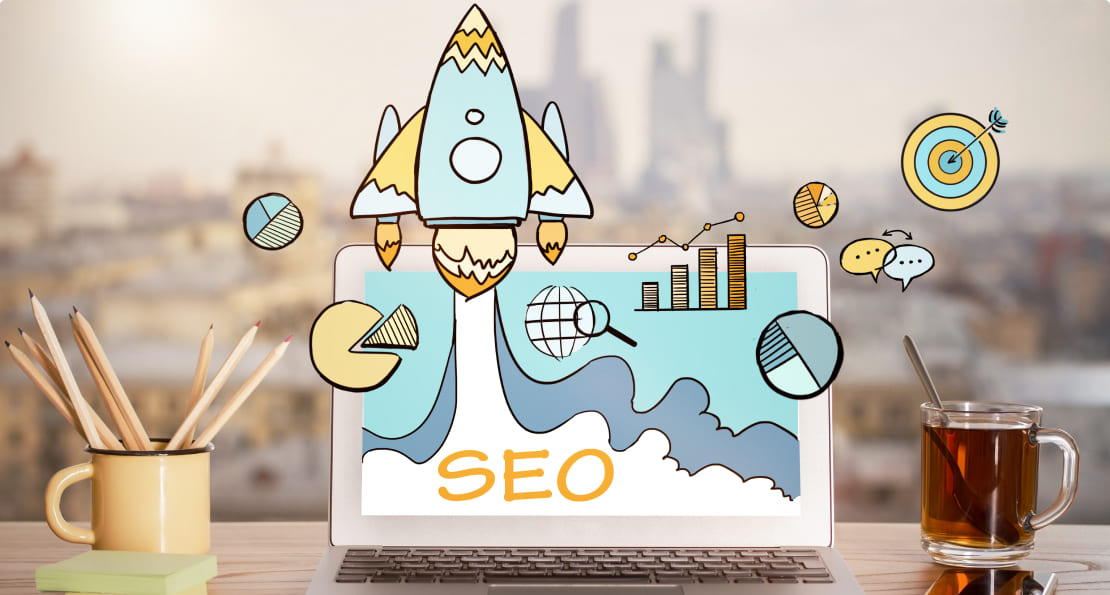 Modern Search Engine Optimization
A modern search engine optimization thinks about your entire web presence, encompassing all aspects of how your business presents information and is found online. That's why Stoney deGeyter, President at Pole Position Marketing, refers to SEO as "web presence optimization".
SEO has evolved into a multi-discipline approach that aims to maximize your website's findability, enhance user experience and engagement by aligning your content and messaging based on the language of your prospective customers and online visitors. More than ever, it's paramount to keep your audience in mind when making SEO decisions. Give your customers value, and you will win in SEO tremendously. The user-first SEO approach helps businesses predict trends, meet expectations, and grow their online presence.
SEO has to constantly keep up with new perspectives on search by incorporating as its tools the ways in which search engines use content to serve their users. Today's SEO adapts your website to all aspects of how search results are sought, viewed, and rendered. However, SEO success no longer means high rankings. SEO success is defined in terms of user experience, website usability, conversion rate, and organic marketing, where search engine optimization becomes a catch-all phrase for an organic acquisition channel.
When citing, referencing, or reposting any part of or the entire article, be sure to keep the link to the original.