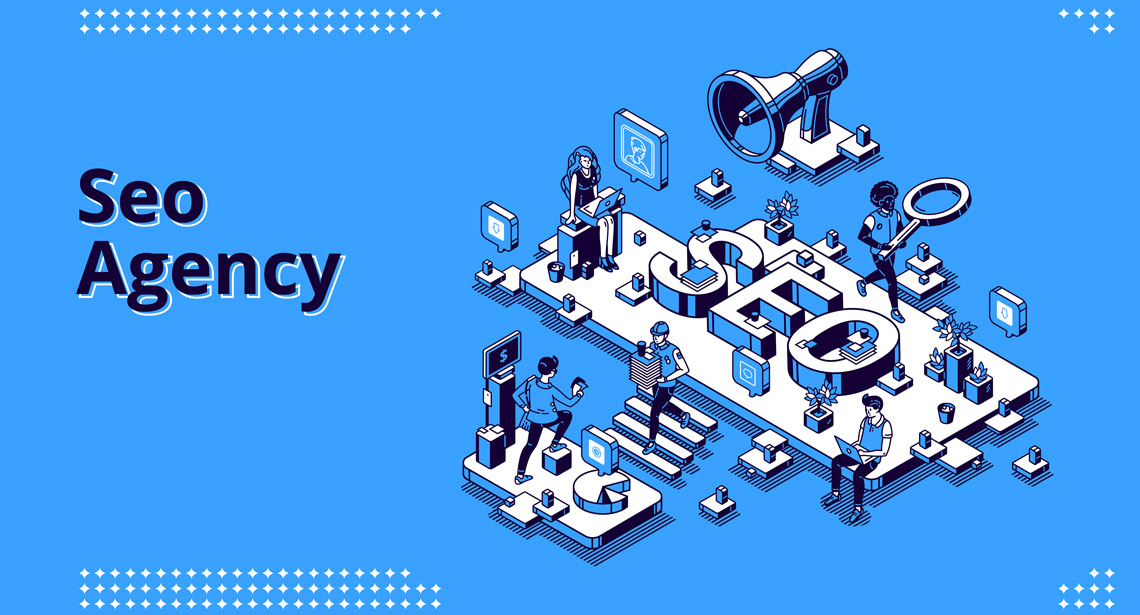 How to Choose an SEO Agency
Aleksandra Darwazeh
Dec 24, 2021
To partner with the right SEO company, you need to understand how it operates. Here's what to expect from a professional SEO agency.
An SEO agency normally provides a range of SEO services that are designed to assist your company in achieving success in search engine ranking and enhancement of your online presence. Success in SEO used to be marked, first and foremost, by improving search rankings for key search terms. However, with changes in how search engines work, things have grown more nuanced. Today, the SEO goals include increased visibility in searches across devices and audiences, enriched user journeys that encourage website visitors to become customers, and other suchlike objectives requiring a comprehensive approach.
With numerous updates and innovations in search engine algorithms, many SEO companies focus on specialized SEO services, helping businesses succeed in specific, competitive industries to achieve results related to the company's business objectives, products, and services. For example, if you're a local or ecommerce store, you'll benefit from local SEO and ecommerce SEO services that can maximize the impact of your SEO strategy and give you a considerable competitive advantage in your market.
Search engine optimization focuses on organic (non-paid) techniques with enduring value that work regardless of whether your advertising budget is switched on. It helps your website to achieve:
Better visibility
More traffic
More leads
More conversions
Better ROI
SEO services focus on specific areas like:
On-page SEO improves things exclusive to your website, such as title tags, meta descriptions, content, and so on.
Technical SEO optimizes the backend of your website, including page loading speed and other performance parameters.
Off-page SEO works on your online visibility, social media activity, and backlinks to your website.
Examples of the most common SEO marketing services are:
Local SEO
Ecommerce SEO
Voice SEO
SEO audits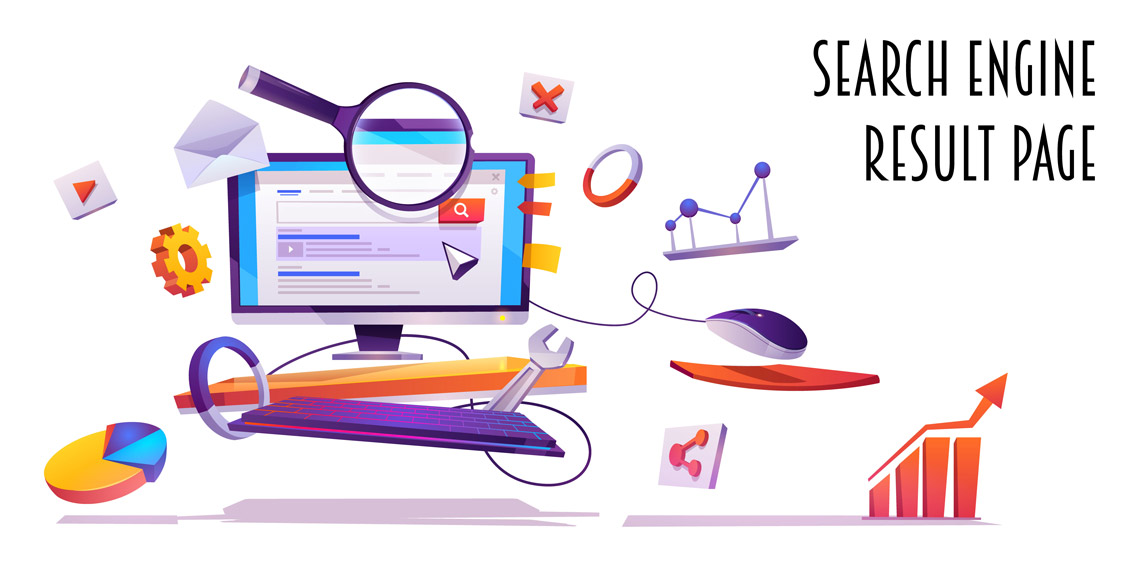 What SEO Company's Services Should Include
There is no such thing as a one-size-fits-all SEO agency for all tactics and strategies, industries, and company sizes. That's why taking the time to select and partner with an SEO agency that's a good fit for your business is worth the effort.
Understanding how SEO companies work lays the groundwork for who you'll choose to work with. So, let's have a look at the SEO services offered by professional SEO companies.
Research & Discovery
At the initial stage of "getting acquainted" with your company, an SEO agency you've chosen to work with should try and learn all there is to know about your business: your goals, objectives, and assets; your current marketing campaigns and prior SEO efforts; the specific issues you're facing or knowledge gaps that need closing, etc. All this information is essential for shaping the strategy and deciding on the tactics that will produce the desired SEO outcomes. Effective communication is centered on reporting on results and constantly refining objectives and strategies to ensure they stay as relevant as possible.
If an SEO firm does not attempt to discover your business and keep you informed about the optimization process, that's a red flag.
An SEO Audit
With an SEO audit, your SEO provider examines the present shape of your website in detail to evaluate it from an SEO standpoint and identify areas of excellence and areas of deficiency. Assessing your site's current performance and searching for ways to enhance it is an important aspect of research & discovery.
A thorough assessment establishes the groundwork for a long-term SEO effort. To carry out an effective website assessment, an SEO agency will require access to your site, your Google Analytics account (or other analytics software), and your Google Webmaster tools account. If you haven't set up Google services or other equivalents for your business, SEO specialists will sign you up for these services to track ongoing SEO activities.
A website audit should be a part of any SEO company's services. While free SEO audit tools are available, they will not give you the same level of analysis as a team of SEO experts. That's why professional SEO services must include a website assessment. If they don't, it suggests a lack of preparation, planning, and investment on the part of your SEO firm. The absence of an SEO audit simply indicates that your SEO company does not intend to design a personalized strategy but employs a template instead.
Website Penalties
Search engines routinely change their algorithms, and some of these adjustments are performed to penalize sites that have broken SEO standards or devalue SEO strategies that have become outdated or spammy. It's critical to know whether your website has been penalized. This might be punishment for dodgy work done by your prior agency, or for something that was formerly acceptable but is now discouraged. During an SEO audit, your agency must uncover penalties affecting your site and take the required actions to rectify them.
If an SEO firm is unaware of the necessity to check for penalties, it might signal potential gaps in knowledge.
Current Link Profile
Websites will naturally accumulate links, not all of which will be beneficial to their rating. For instance, interim search engine updates may have broken links that were previously regarded as adequate. Your previous agency may have followed harmful practices by constructing poor links. Thus, as backlinks remain one of the key ranking factors, the identification of low-quality backlinks that may be dragging your site down is a vital metric of the SEO research & discovery stage.
An SEO agency's job is to disavow these damaging links by letting search engines know they can now disregard them. Another outcome of link profile analysis is finding opportunities for more quality links. This gives a tremendous chance if you're the only site in your field that isn't featured on any major industry news site.
If an SEO company does not prioritize quality, it may (inadvertently) participate in detrimental link-building methods.
Competitor Analysis
No matter how specialized your market is, you need a competition study included in your SEO services. Your SEO agency must identify your competitors to plan an approach to SEO activities that will allow you to take advantage of and profit from their flaws. Moreover, while many SEO agencies do offer an initial competitor analysis as part of their services, you want to work with a firm that performs such assessments regularly.
SEO experts should be continually evaluating the market, seeking and spotting opportunities for your business.
Outlining Custom Strategy & Objectives
The key component of SEO services is a custom strategy. A personalized approach and a tailored strategy translate to more calls, sales, and visits to your website and company, etc., maximizing your return on investment (ROI) from SEO.
Information and insights gained from an SEO audit and during the research and discovery stage will be used by your SEO agency to create a custom SEO strategy that will help you achieve your business goals and objectives. Depending on the scope and specific aims, it will detail planned activities in the SEO areas – on-page, off-page, and technical SEO.
If an SEO company won't provide its marketing strategy and goals expected to be achieved through it, remind the team you need to see them before they start working (and you – paying). Many SEO firms, particularly those advertising "cheap" SEO services, adopt cookie-cutter or copy-and-paste tactics that are a way to inevitable failure. So, when you decide to use SEO services, make sure your agency creates a unique plan for your business.
Remember, the best strategies come tailored to your business, your brand, and your audience. That's why you should invest in services from SEO companies that offer custom strategies.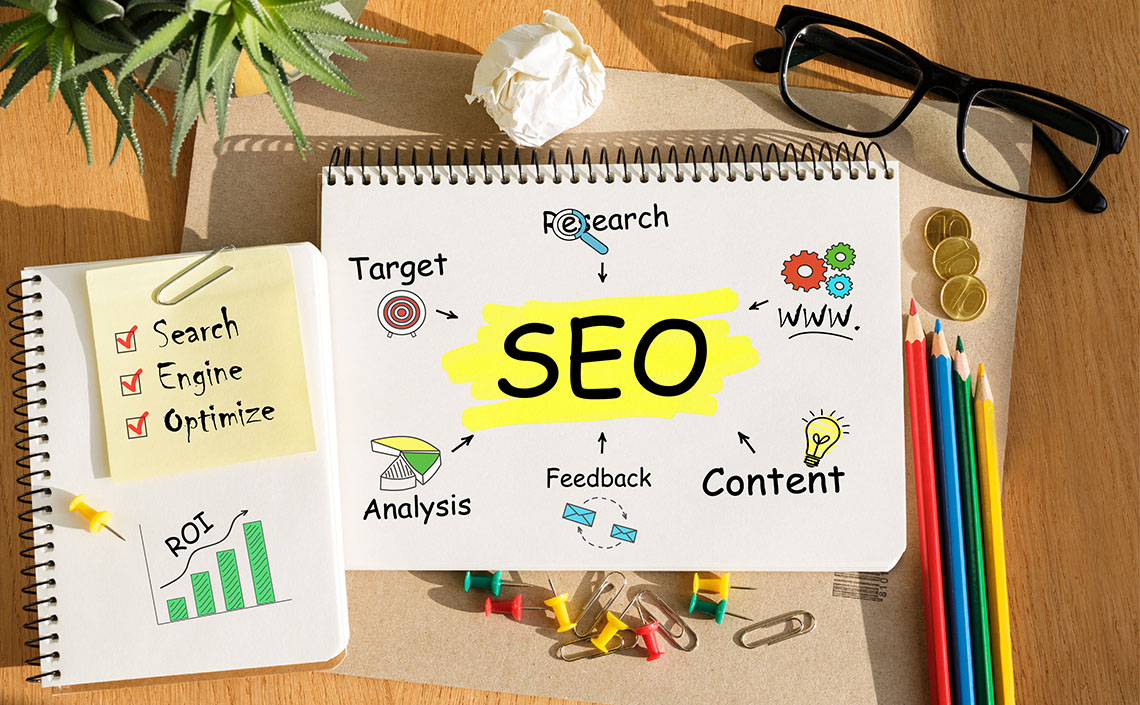 On-page SEO Activities
To partner with the right SEO company, you need to understand how it operates. Here's what to expect from a professional SEO agency.
On-page SEO service deliverables include:
Optimizing title tags, meta descriptions, and header tags
Assessing the information architecture, redirects, and internal linking structure of your website
Developing a new sitemap if necessary
Optimizing your site's images
Conducting keyword research and inserting relevant keywords into your website's content
Examining your site's design and usability
On-page optimization accounts for a significant portion of SEO services. If your SEO firm does not provide on-page optimization, they are not delivering SEO services.
Keyword Research
Today, machine learning allows search engines to easily understand user intent, semantics, and related search terms. This means that analyzing how people search for products and services significantly improves your messaging and enhances your chances of being found in the right searches. Keyword research is thus an essential part of SEO that makes or breaks your digital marketing strategy. An SEO agency must be aware of the many methods your potential customers look for products and services linked to your company.
If your SEO company doesn't ask you for keywords throughout the research & discovery stage, most likely the team already knows what would be the relevant topics and terms that align with your customer's purchasing intent.
Optimization of Existing Content
Rewriting page copy, blog content, and other material to make a website SEO-friendly is part of the process, which involves not only inserting more keywords into the text but also making it more user-focused, tailored, and query-driven. Duplicate material, thin content (that adds little value), and broken pages are all removed as part of content optimization. Meta titles and descriptions are also search-optimized or created altogether if missing, as they are among the first things search engines see when determining the context of your site. Additionally, meta-information is the preview for online users. That being said, improving website content is crucial for achieving great SEO results.
Be sure your SEO agency doesn't implement out-of-date SEO practices like "keyword stuffing" because it can have a detrimental effect on SEO. It's best to clarify what your SEO specialists consider in a well-optimized page.
New Content
This covers both your website content and the external, off-website content, including social media. Different industries value different content initiatives: outreach- or website-based; text-, video-, or image-based. Traditionally, the majority of SEO content is text-based since it successfully fulfills principal SEO purposes. However, other formats such as video, audio, or infographics may also be used. Ultimately, it all boils down to your objectives and the most suitable means to attaining them. Hence, generated content needs to be in line with the trends relevant to your industry and informed by effective keyword research.
Should you feel that your SEO company fails to produce a copy in the tone of your brand voice, let the SEO team know.
Website Architecture
When important content is buried at the end of a long chain of links, it may never get noticed. The navigation of your website should be intuitive and easy, making it possible for your visitors to move from the homepage to any point of interest in just a few clicks. Therefore, an SEO company needs to assess the structure of your site and give recommendations on how to improve it. Moreover, navigation optimization assists search engine crawlers in gaining a better understanding of the structure and layout of your site.
Every URL on your website should take a user to live content, redirect to another piece of information, or lead to a 404 page. There should be no dead pages for users to encounter. If an SEO firm makes no mention of having examined your site structure, inquire as to why.
Technical SEO Tweaks
Your SEO agency should concentrate on the technical SEO modifications that fine-tune the way your site functions, making it quick and readable on all devices.
The main technical aspects are:
Website loading speed and page load time improvement on all devices
Responsive design that renders appropriately and is easy to explore across all devices, browsers, and screen sizes
Ensuring a secure connection (HTTPS) to protect your visitors when browsing your site, especially if your customers make online payments
In actuality, all technical SEO aspects are heavy ranking factors. So, make sure the SEO agency of your choice handles all of the above and more to get the most of your SEO investment.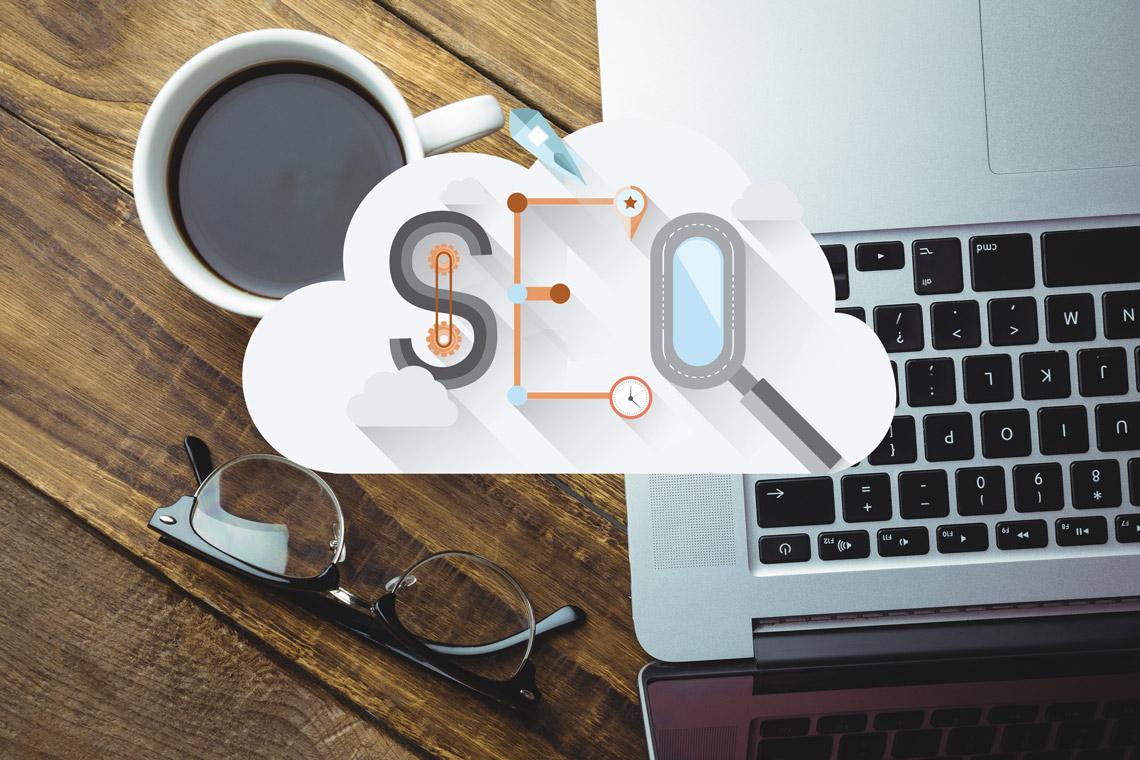 Off-page SEO Services
Off-page optimization in SEO refers to enhancing various aspects of an online presence outside of your website to impact your search engine ranking.
Frequently provided off-page SEO services include:
Backlinking
Optimizing Google My Business page
Creating content for your website's blog
Promoting your website's content to other bloggers and webmasters
Monitoring mentions on social media
Don't hesitate to ask an SEO agency for an overview of its off-page SEO services. Be sure to clarify the meaning of specific deliverables. This will help you make an informed decision when choosing an agency.
Link building
While search engines keep the inner workings of their ranking algorithms a well-guarded secret, good backlinks have long been connected to higher ranks. That's why, despite occasionally receiving a poor rap for a variety of reasons, building quality links is still a cornerstone of a successful SEO strategy.
An SEO company should look for ways to get links from relevant industry websites, reputable directories, and other online sources. The goal is to drive traffic from these sources by making sure the link to your website provides something useful for the potential online visitor. Links also serve as SEO signals for search engines implying that a web page with numerous inbound links from respected websites must be of high quality as well.
Not reporting on the links built may mean that an SEO agency is using less-than-ideal practices.
Outreach
Good SEO practices involve active outreach, such as promoting generated content, including on external websites, arranging high-quality links by contacting the target websites or online magazines, organizing social media marketing campaigns, etc. An SEO company may also reach out on your behalf to various platforms and industry hubs to promote the content its SEO team created for your business to acquire more backlinks. When extending outreach, make sure you're satisfied with your SEO agency's grasp of your brand's tone and guidelines.
Ask your SEO agency to show you the planned outreach targets to ensure these include relevant, high-quality websites.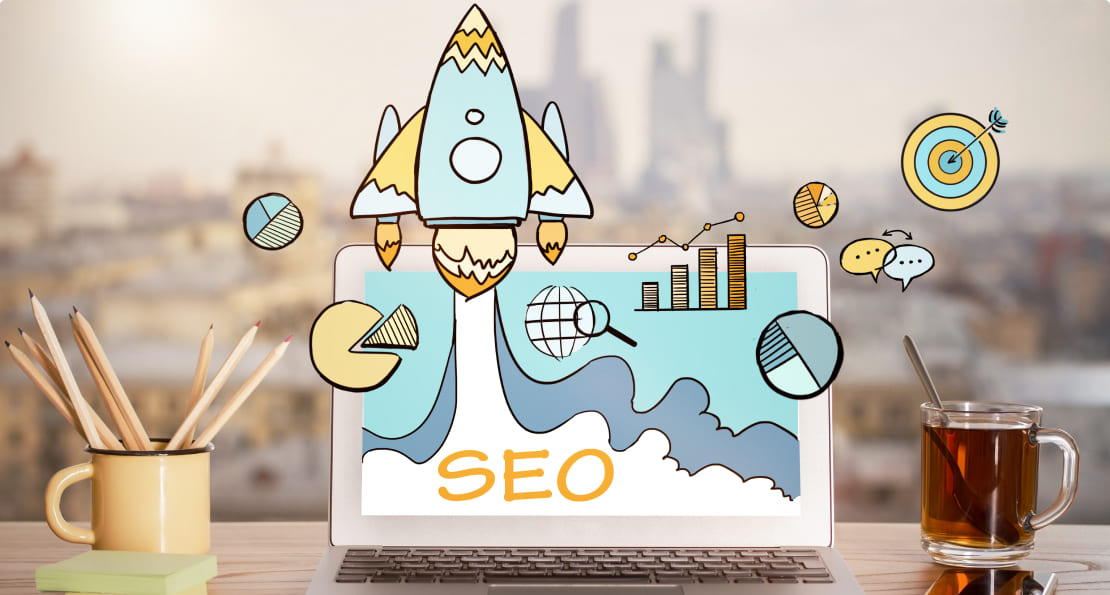 Monitor Results
Google's algorithms are regularly updated; competitors' rankings fluctuate; your collateral has to constantly be optimized according to your overall SEO strategy. Because of too many variables involved, SEO requires constant attention
Thus, to track rankings, traffic, engagement, user journeys, and conversions, an SEO company needs to implement a variety of tools and techniques to ensure that current work is producing the desired results and to receive some additional information that may improve the effectiveness of future marketing efforts.
Your SEO agency should always keep you updated on the progress of the SEO efforts.
Reporting
When it comes to SEO services, transparency is critical. You need an agency that you can trust and rely on, which is why working with an SEO firm that provides monthly reports is a sign of effective partnership.
SEO performance report gives you immediate insight into the results of your SEO strategy. It may include things like your website's organic traffic, conversion rate, and search engine rankings. Additionally, your SEO company's services could include meetings with your dedicated account manager where you discuss your progress in more detail.
The metrics associated with the goals identified during research & discovery can cover:
Visibility: search engine rankings, search queries, etc
Website traffic: page views, time spent browsing, bounce rate, etc.
Prospects: information requests, subscriptions, engagement with CTAs, etc.
Conversion rate
ROI: the value of conversions, etc.
All of the above should be supported with an agency's commentary explaining the results and pointing out the insights that can be applied in the future.
If reports never arrive, or if they arrive with only a few worthless stats and no commentary, demand more.
Progressive Optimization
SEO is a long-term strategy. For this reason, working with an SEO company is not a one-time action but rather an ongoing collaboration where the agency of your choice functions basically as an extension of your company. Hence, progressive optimization should be part of an SEO company's services.
Progressive optimization is a continuous effort. Even after your site meets current SEO standards, SEO specialists continue to find ways to improve and enhance your SEO strategy to help your business get more out of SEO. For instance, they may determine additional keywords to rank for, which translates into new content, which may lead to new digital marketing campaigns.
No matter how great your current SEO strategy is, it can always be better. Partnering with an SEO agency that understands this and sees the potential in your website is critical for your business.
How To Choose The Best SEO Company For Your Business
How to select the best SEO agency?
Your business goals
The outcomes that will signify these goals have been achieved
Depending on your objectives, you may need to focus on
Search-optimized content marketing
Link building
eCommerce SEO
Link building
Local SEO, etc.
With regards to your desired outcomes, you may need to
Improve the ranking of your entire website for selected keywords
Increase your qualified traffic
Increase sales from organic search, etc.
In short, your business goals and outcomes determine what SEO strategies and tactics you'll need. Most businesses prefer full-service SEO plans that cover on-page, off-page, and technical SEO as they offer an all-in-one solution that allows taking a comprehensive approach to online presence, producing the desired outcomes more effectively.
Every digital marketing company is unique, offering a different set of services that focus on different aspects of online marketing. So, if you're new to search engine optimization or you don't know where to start, your best bet would be to partner with an SEO company that provides the full package to pursue your goals comprehensively.
SEO KUWAIT wholesomely handles SEO, with a complete set of services and tactics: content, website, & social media-wise. Do get in touch with us for your free website assessment and find out if we're a good fit.
Kickstart your website with us and get ready to receive new leads and real profit.
When citing, referencing, or reposting any part of or the entire article, be sure to keep the link to the original.